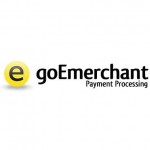 goEmerchant is a company that is convinced that a merchant account should offer more than just credit card processing. What they offer is a complete e-commerce solution that also includes extra services that might be useful to many business owners. You can opt to have your shopping cart, website hosting, SSL certificate and many other often hard-to-master services and tools provided by goEmerchant. This merchant services has been active since 1995 and has been providing top-notch technology and service ever since. goEmerchant was also one of the first ones to come up with solutions for mobile payments and other technologies that are hot nowadays.
What Businesses Use goEmerchant?
Any type of business that wants to accept credit cards as payment can use the services of goEmerchant. It is especially good for businesses that do not perform their services in a brick and mortar building, such as:
Plumbers
Carpenters
Cleaning Services
Utility Providers
Those who sell their products at trade shows or fairs
Online merchant accounts are also great for business owners who have their retail stores on the Internet. These people will have e-commerce solutions that allow them to accept credit card payments online after a fast and an easy set up.
Customer Service
Customer service is very important to goEmerchant. The company has representatives ready to serve its clients 24 hours a day, every day of the week, including Saturday and Sunday. Clients may call or email a representative as often as they need to without any limitations.
Price/Fee Structure
goEmerchant prides itself on being able to provide merchant services for the lowest prices, and businesses have the choice between the total package or the gateway package. Their total package is as low as $29.95, while their virtual terminal/software package is priced at a competitive $14.95. Both plans will have other fees attached but these fees will be low enough to make these services affordable.
Unique Features of goEmerchant
A business that has an iPhone can use the credit card terminal unique to goEmerchant. The goEmerchant mTerminal allows people to do all kinds of things with their iPhones, such as process credit card payments, receive emails and bill their customers.
Post Review on Goemerchant Write Feedback Leave Complaints Ratings for Goemerchant
Stay or Switch from Goemerchant To Another Credit Cards Service?
Share your comments about Goemerchant, complaints, honest opinions, service levels from merchant account Goemerchant. BBB Reviews for Goemerchant. Lookup information on Goemerchant. Is Goemerchant legit or a scam? Find an alternative solution to Goemerchant. Have you been Shutoff, Closed, Denied, Cancelled by Goemerchant? Leave a review for Goemerchant? Post your experiences with Goemerchant on Sales Practices, Length of Contract, Hidden Fees, Early Termination Fees, Problems with Goemerchant, Chargebacks, Goemerchant Annual Fees, Transaction Rates, Contracts, Contacts, Support, Customer Service for Goemerchant. Credit Card Processor Providers that have better rates then Goemerchant. Does Goemerchant Support High Risk merchants? Post your customer ratings and review of Goemerchant below.