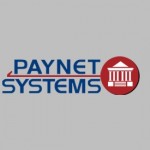 Paynet Systems is a credit card processing service that makes it possible for any business to accept credit and debit card payments. This particular company puts an emphasis on being competitive with some of the larger companies in the credit card processing industry. They offer good fees for transactions run through their credit card processing terminals. In fact, they say that if they can't beat the rate that you're currently getting from your processing company, they will pay you $200 in cash. They've been in business since 1999 and they are located in Alpharetta, Georgia. They are associated with Wells Fargo Bank and they provide credit card processing to companies both big and small. Paynet is definitely an option to consider for most business owners.
What Businesses Use Paynet Systems?
Paynet Systems' services can be used by any type of business that needs to accept credit or debit cards. However, it is perfect for small businesses because you don't need to have a minimum number of transactions per month. Regardless of how many transactions you have, you still pay the same monthly fee for having an account.
Customer Service
Paynet Systems has pretty good customer service for this industry. They have a B- rating with the Better Business Bureau. They have a few complaints against them, but not a high number for this type of business. They offer a toll-free number that you can call when you have questions about anything related to the system. They also have a 24-hour toll-free number for technical support if you are having an issue with a terminal.
Price/Fee Structure
The payment structure of Paynet Systems is very competitive with other companies in the industry. They have a very low 2.19 percent discount rate, which is lower than some of the bigger companies in the industry. For an Internet gateway, you only have to pay $5 per month. They also offer a $10 per month plan if you need a credit card terminal. They charge $15 for charge backs and $10 for a statement fee.
Unique Features of Paynet
Smartphone payment processor – Paynet offers the ability to accept payments on the iPhone, Android and some other smartphones. With wireless credit card payments, you can do business anywhere.
Various payment processor plans – Paynet offers plans for home-based businesses, mobile businesses, eCommerce businesses and even mail order businesses, among others.
Post Review on Paynet Systems Write Feedback Leave Complaints Ratings for Paynet Systems
Stay or Switch from Paynet Systems To Another Credit Cards Service?
Share your comments about Paynet Systems, complaints, honest opinions, service levels from merchant account Paynet Systems. BBB Reviews for Paynet Systems. Lookup information on Paynet Systems. Is Paynet Systems legit or a scam? Find an alternative solution to Paynet Systems. Have you been Shutoff, Closed, Denied, Cancelled by Paynet Systems? Leave a review for Paynet Systems? Post your experiences with Paynet Systems on Sales Practices, Length of Contract, Hidden Fees, Early Termination Fees, Problems with Paynet Systems, Chargebacks, Paynet Systems Annual Fees, Transaction Rates, Contracts, Contacts, Support, Customer Service for Paynet Systems. Credit Card Processor Providers that have better rates then Paynet Systems. Does Paynet Systems Support High Risk merchants? Post your customer ratings and review of Paynet Systems below.