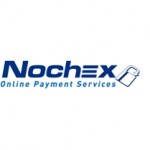 Nochex provides businesses with the tools necessary to process and receive payments online. The UK merchant account service makes it safe for customers to spend money while safeguarding their personal financial information. Nochex ensures that their payment gateway integrates directly into a business website. By using their proprietary technology businesses have the peace of mind in knowing that customer transactions are secure and monitored to catch any potential fraud ahead of time. Established in 1999, the company has provided internet merchant services and industry standard technologies to make it easy for business to offer online payment solutions and for customers to pay for goods and services. The company has a specific, individually tailored, and personalized approach to working with clients. Nochex has a proud history of helping businesses expand and grow.
What Businesses Use Nochex?
From individuals who want to protect their private financial information online to corporations that need a robust payment processing service, Nochex has plans to fit almost any business need. There are three tiers of service offered by Nochex: personal, seller, and merchant. Personal accounts provide shoppers an option to create an account to pay for online items securely and risk-free. Seller accounts are intended for businesses just starting out that don't need all the advanced features of a full merchant account. Merchant accounts provide advanced features for businesses that want to market their brand.
Customer Service
Representatives are available to help business owners through an online support ticket system or postal mail. For businesses with a merchant account, it is possible to contact a personal account manager directly. While Nochex does not currently have a customer service telephone, the online support system provides quick, friendly, and exceptional service. The cost savings from not having customer support over the phone allows the business to run light and quickly respond to questions and concerns.
Price Structure
The personal accounts carry no fees to send money. Seller accounts have a 2.9 percent commission rate plus 20 pence and come with free setup. Merchant accounts have a tiered percent rate plus a flat fee of 20 pence and have a setup fee of 50 pounds. However, for certain high-risk businesses, the setup fee may be higher.
Unique Features of Nochex
There are several differences between a merchant and seller account. Merchant accounts can accept international and national payments, while Seller accounts may only accept national payments. Merchant accounts have the ability to accept transactions up to 1,000 pounds. Since the merchant account has a personal account manager the daily withdrawal limit may be adjusted based on the business needs and merchant accounts do not have a probationary period.
Post Review on Nochex Write Feedback Leave Complaints Ratings for Nochex
Stay or Switch from Nochex To Another Credit Cards Service?
Share your comments about Nochex, complaints, honest opinions, service levels from merchant account Nochex. BBB Reviews for Nochex. Lookup information on Nochex. Is Nochex legit or a scam? Find an alternative solution to Nochex. Have you been Shutoff, Closed, Denied, Cancelled by Nochex? Leave a review for Nochex? Post your experiences with Nochex on Sales Practices, Length of Contract, Hidden Fees, Early Termination Fees, Problems with Nochex, Chargebacks, Nochex Annual Fees, Transaction Rates, Contracts, Contacts, Support, Customer Service for Nochex. Credit Card Processor Providers that have better rates then Nochex. Does Nochex Support High Risk merchants? Post your customer ratings and review of Nochex below.