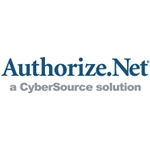 Authorize.net has been a leader in the online credit card merchant processing industry since it began in 1996. The company is known for top-notch security, which gives online merchants peace of mind. Among their services are features that help Internet businesses prosper and thrive in cyberspace. Authorize.net's tool offering makes payment processing easy, and it allows owners to concentrate on expanding their businesses. The company's payment gateway also comes with full customer and IT support, designed to make integrating the gateway code onto a website a relatively smooth process. Businesses receive online documentation on the coding requirements, and the detailed instructions are informative enough to guide even those with low-level coding knowledge. Overall, the company is competitive with rates and is one of the most popular merchant processing companies.
What Businesses Use Authorize.net?
It is for any business that wants to accept credit cards and receive payments of all types quickly. A company can minimize risk, prevent fraud and audit payments through its own website. Making use of the service requires only an Internet connection and is recommended for the following types of businesses:
Mobile
MOTO
Retail
Internet-only
Customer Service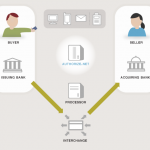 Along with a dedicated webpage for frequently asked questions, Authorize.net offers free customer support through telephone, email and an online chat option. The customer support phones are manned Monday through Friday, from 5 a.m. to 5 p.m. PST. Experts are there to answer questions and handle any concerns.
Price/Fee Structure
Authorize.net merchant services can be purchased through a large reseller network. They will help a business set up its merchant account, which is the bank account needed to accept credit cards. The typical costs are $99 for gateway setup, a $20 per month gateway fee and a fee of 10 cents per each transaction. These fees will vary based on the reseller and whatever other services were purchased.
Unique Features of Authorize.net
There are many things that make Authorize.net stand out, including their FDS (Fraud Detection Suite), which will alert a merchant of fraudulent activity before an item has shipped. Other unique benefits include recurring billing, an advanced eCheck processing system and the ability to choose the integration method.
Post Review on Authorize Net Write Feedback Leave Complaints Ratings for Authorize Net
Stay or Switch from Authorize Net To Another Credit Cards Service?
Share your comments about Authorize Net, complaints, honest opinions, service levels from merchant account Authorize Net. BBB Reviews for Authorize Net. Lookup information on Authorize Net. Is Authorize Net legit or a scam? Find an alternative solution to Authorize Net. Have you been Shutoff, Closed, Denied, Cancelled by Authorize Net? Leave a review for Authorize Net? Post your experiences with Authorize Net on Sales Practices, Length of Contract, Hidden Fees, Early Termination Fees, Problems with Authorize Net, Chargebacks, Authorize Net Annual Fees, Transaction Rates, Contracts, Contacts, Support, Customer Service for Authorize Net. Credit Card Processor Providers that have better rates then Authorize Net. Does Authorize Net Support High Risk merchants? Post your customer ratings and review of Authorize Net below