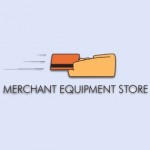 Merchant account services provided by Merchant Equipment Store (MerchantEquip.com) empower businesses and organizations to accept credit card, e-check and gift card payments. Modern shoppers often do not carry cash, but carry credit and debit cards instead. This trend puts cash-only businesses at a disadvantage, but MerchantEquip.com can help. Merchant accounts, transaction processing services and credit card processing equipment from Merchant Equipment Store outfit businesses with everything they need to accept non-cash payments.
Although the Merchant Equipment Store offers low prices on wireless terminals and other credit card processing equipment, the company also provides low prices on industry-leading transaction processing services. Since 1997, businesses have trusted MerchantEquip.com as a partner in the effort to build sales and profitability. A policy of customer service excellence and open fee disclosures makes this company a preferred choice for businesses around the country.
What Businesses Use Merchant Equipment Store?
MerchantEquip.com provides services for restaurants, retail stores, online retailers, mobile businesses, government, B2B and non-profit businesses and organizations. Professional sales consultants working for MerchantEquip.com have the flexibility to create custom packages that meet the needs of every customer. This service provider can even provide support for offshore and international credit card transactions.
MerchantEquip.com uses PCI compliant security protocols to prevent the interception of POS, wireless, mobile and online credit card transactions. Such security safeguards give buyers and sellers the confidence they need to share their payment information.
Customer Service
MerchantEquip provides customer service through online chat sessions, email correspondence and live telephone calls. An online information and FAQ center helps businesses find the answers to most of their questions without needing to pick up the telephone.
Price/Fee Structure
Prices for credit card processing services vary based on sales volume, business type and the credit standing of businesses and their owners. Online, telephone and catalog transactions often cost more to process because they present more risk than in-store sales where the presence of customers and their credit cards improves transaction security. Prospective customers should make sure they understand all applicable fees before accepting service.
Unique Features of Merchant Equipment Store
Businesses who sign up with Merchant Equipment Store gain a partner that can help them grow and then grow with them. A unique supply of POS equipment and supplies gives businesses the ability to make credit card processing conform to specific business needs.
Post Review on Merchant Equipment Store Write Feedback Leave Complaints Ratings for Merchant Equipment Store
Stay or Switch from Merchant Equipment Store To Another Credit Cards Service?
Share your comments about Merchant Equipment Store, complaints, honest opinions, service levels from merchant account Merchant Equipment Store. BBB Reviews for Merchant Equipment Store. Lookup information on Merchant Equipment Store. Is Merchant Equipment Store legit or a scam? Find an alternative solution to Merchant Equipment Store. Have you been Shutoff, Closed, Denied, Cancelled by Merchant Equipment Store? Leave a review for Merchant Equipment Store? Post your experiences with Merchant Equipment Store on Sales Practices, Length of Contract, Hidden Fees, Early Termination Fees, Problems with Merchant Equipment Store, Chargebacks, Merchant Equipment Store Annual Fees, Transaction Rates, Contracts, Contacts, Support, Customer Service for Merchant Equipment Store. Credit Card Processor Providers that have better rates then Merchant Equipment Store. Does Merchant Equipment Store Support High Risk merchants? Post your customer ratings and review of Merchant Equipment Store below.