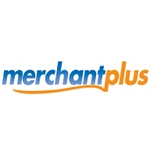 MerchantPlus is the premier provider of Internet, retail and wireless credit card processing services. They offer reliable, secure and affordable merchant accounts and provide excellent support and customer service. For retail clients, their proprietary Navigate gateway is versatile, intuitive and easily navigated by end users and the client's staff. With Authorize.net, a business can establish recurring billing plans for subscription clients for one low monthly price. In addition, the experienced staff at MerchantPlus can provide you with knowledgeable assistance in all aspects of merchant accounts including retail terminals, wireless devices, Internet shopping carts and online payment forms.
Get an exclusive 20% off on your monthly fee at MerchantPlus!
merchantplus
20% off on your monthly fee.
Expires: 12/19/2014
MARBIZ
Unfortunately this coupon has expired. Please try a different coupon or check us back soon for new coupons!
What Businesses Use MerchantPlus?
All businesses, from retail brick and mortar stores to online services companies, can benefit from the credit card processing services offered by MerchantPlus. Their gateways accept Visa, MasterCard, American Express and Discover as well as eChecks. In addition, with the new mobile access, your business can process credit cards fom any "smart" device. International businesses will benefit from the acceptance of multiple currencies and the extended range of payment options.
Customer Service
The support team at MerchantPlus is dedicated to customer service. Their clients range in size from neighborhood stores to national non-profit organizations. All are treated with the same professionalism and enjoy unparalleled service and care. Customer is not outsourced and is available 24 hours a day, seven days a week.
Price/Fee Structure
Simply stated, a MerchantPlus account is cheaper than a similar account with most of its competitors. There are no application, set-up, programming or annual fees of any kind. Their transaction fees and Visa/MC discount rates are lower than anywhere else. Lastly, there is no monthly minimum or an additional annual fee. You only pay for what you use.
Unique Features of MerchantPlus
Guaranteed Low Merchant Account Rates
Intuitive Interface is Easy to Use for Clients and Employees
Accept Credit Card Payments and eChecks In-Store, Online or Wirelessly
Expert Staff with Extensive Merchant Account Experience
International Currencies and Payment Support
No Hidden Fees
Simple Application Process
Post Review on Merchantplus Write Feedback Leave Complaints Ratings for Merchantplus
Stay or Switch from Merchantplus To Another Credit Cards Service?
Share your comments about Merchantplus, complaints, honest opinions, service levels from merchant account Merchantplus. BBB Reviews for Merchantplus. Lookup information on Merchantplus. Is Merchantplus legit or a scam? Find an alternative solution to Merchantplus. Have you been Shutoff, Closed, Denied, Cancelled by Merchantplus? Leave a review for Merchantplus? Post your experiences with Merchantplus on Sales Practices, Length of Contract, Hidden Fees, Early Termination Fees, Problems with Merchantplus, Chargebacks, Merchantplus Annual Fees, Transaction Rates, Contracts, Contacts, Support, Customer Service for Merchantplus. Credit Card Processor Providers that have better rates then Merchantplus. Does Merchantplus Support High Risk merchants? Post your customer ratings and review of Merchantplus below.