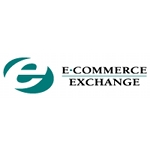 E-Commerce Exchange (Ecenow.com) is a firm that provides a full array of merchant services that enable businesses to accept card-based payments. The company serves as a payment processor that takes money from customer credit cards and deposits it into a special merchant bank account. After funds settle, E-Commerce Exchange transfers the money from a merchant's account into their regular bank account.
One of the attractions E-Commerce Exchange offers is a free merchant account that requires no accompanying application fees. Rates charged by E-Commerce Exchange are competitive for every business type. Free services associated with most E-Commerce Exchange accounts include a free shopping account, software for recurring billing, and setup for ACH transactions. E-Commerce Exchange does not require set-up or equipment reprogramming and processes e-commerce transactions in real time.
What Businesses Use E-Commerce Exchange?
E-Commerce Exchange is for almost any type of business including home-based companies, online stores, retail stores, restaurants, mail order business and wireless businesses. Like most payment processors, processing fees can vary based on transaction type and on whether or not the customer's card is present for it.
Customer Service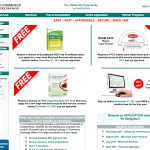 Customer service at E-Commerce Exchanges includes a free 24-hour merchant help desk that has customer service agents standing by to help. The company also offers free training to new merchants, so businesses never feel they are left alone.
Customer support is also offered via e-mail and all E-Commerce Exchange manuals and merchant account reports are available for download from the company's website.
Price/Fee Structure
Like most payment processors, E-Commerce Exchange has a price structure that includes:
A gateway fee for access to financial transaction networks.
A statement fee to cover the cost of preparing merchant statements.
A minimum transaction fee and/or a per-transaction fee to cover transaction costs.
Chargeback fees that apply when consumers dispute charges on their bill.
Address verification fees for the service that helps eliminate online fraud.
A percentage of each transaction amount called the discount rate.
Fees can vary based on transaction type and merchant contracts. Business owners should call E-Commerce Exchange to get a personalized price quote.
Unique Features of E-Commerce Exchange
E-Commerce Exchange offers free merchant accounts and custom contracts designed to keep costs low for merchants. The company also has various optional products and services that merchants can access when necessary.
Post Review on E Commerce Exchange Write Feedback Leave Complaints Ratings for E Commerce Exchange
Stay or Switch from E Commerce Exchange To Another Credit Cards Service?
Share your comments about E Commerce Exchange, complaints, honest opinions, service levels from merchant account E Commerce Exchange. BBB Reviews for E Commerce Exchange. Lookup information on E Commerce Exchange. Is E Commerce Exchange legit or a scam? Find an alternative solution to E Commerce Exchange. Have you been Shutoff, Closed, Denied, Cancelled by E Commerce Exchange? Leave a review for E Commerce Exchange? Post your experiences with E Commerce Exchange on Sales Practices, Length of Contract, Hidden Fees, Early Termination Fees, Problems with E Commerce Exchange, Chargebacks, E Commerce Exchange Annual Fees, Transaction Rates, Contracts, Contacts, Support, Customer Service for E Commerce Exchange. Credit Card Processor Providers that have better rates then E Commerce Exchange. Does E Commerce Exchange Support High Risk merchants? Post your customer ratings and review of E Commerce Exchange below.