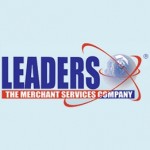 Leaders Merchant Services offers merchant accounts and payment processing solutions for various businesses around the country. This growing company has quickly gained a reputation in the marketplace as an efficient and affordable payment processor that offers outstanding services at reasonable rates. Business customers face no out-of-pocket costs to start accepting credit card payments. Leaders gives businesses the choice between card-present and card-not-present transactions, so stores can accept online payments, payments by phone and in-store payments. Leaders also offers options such as business cash advances to qualified customers.
Businesses have confidence in Leaders because it has one of the most aggressive fraud-prevention departments in the nation. This aggressiveness keeps chargeback rates low, reducing overall costs to merchants. A thirty-day trial offer makes services from Leaders available to merchants who want to try the service risk-free.
What Businesses Use Leaders Merchant Services?
Leaders serves specializes in serving businesses of all sizes. Many small businesses find this company appealing because of its low processing fees, low out-of-pocket costs and cash advance options.
Customer Service
Customers can call Leaders directly for customer service. Online support options include a web-based service and request forms providing one of the best customer service operations in the industry.
Price/Fee Structure
Rates for transaction processing depend on the type of business merchants operate. Other factors include whether or not sellers swipe or key-in transactions and the credit worthiness of the business customer. The volume of transactions processed by a merchant can also affect applicable per-transaction charges. Rates begin at .49 percent for card-present transactions. Fees for other transactions such as mobile or online payments start at 1.79 percent.
Unique Features of Leaders Merchant Services
A unique guarantee promises that Leaders will save businesses money on their payment-processing costs. If the company does not deliver, it promises to pay $500. Leaders offers a large selection of credit card processing machines that work with almost any credit card processor. This means customers can choose to leave Leaders merchant services and still use the same equipment.
The business cash advance service offered by Leaders gives sellers the opportunity to get the cash they need to operate. This cash advance service gives companies a chance to build business credit and to pay expenses such as taxes and advertising without restricting cash flow.
Post Review on Leaders Merchant Services Write Feedback Leave Complaints Ratings for Leaders Merchant Services
Stay or Switch from Leaders Merchant Services To Another Credit Cards Service?
Share your comments about Leaders Merchant Services, complaints, honest opinions, service levels from merchant account Leaders Merchant Services. BBB Reviews for Leaders Merchant Services. Lookup information on Leaders Merchant Services. Is Leaders Merchant Services legit or a scam? Find an alternative solution to Leaders Merchant Services. Have you been Shutoff, Closed, Denied, Cancelled by Leaders Merchant Services? Leave a review for Leaders Merchant Services? Post your experiences with Leaders Merchant Services on Sales Practices, Length of Contract, Hidden Fees, Early Termination Fees, Problems with Leaders Merchant Services, Chargebacks, Leaders Merchant Services Annual Fees, Transaction Rates, Contracts, Contacts, Support, Customer Service for Leaders Merchant Services. Credit Card Processor Providers that have better rates then Leaders Merchant Services. Does Leaders Merchant Services Support High Risk merchants? Post your customer ratings and review of Leaders Merchant Services below.
Be the first person to leave comments or a review