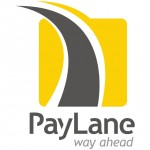 PayLane offers more than just outstanding online payment processing services. The company offers solutions that help businesses sell more products and services to more customers. PayLane enables merchants to accept payments from all popular credit cards as well as alternate payment forms such as PayPal through a convenient, unified platform. Recurring payments, MOTO payments and payments using multiple currencies all become possibilities for merchants who sign up with PayLane.
This merchant services company has the official status as a registered partner and operates a secure, PCI-compliant network. The company undergoes annual reviews by an independent auditor, so merchants can always have the assurance of secure payment transactions. PayLane helps streamline the payment process, so merchants can receive payments almost as easily as customers can make payments. They want to amaze merchants with a high level of service quality and reliability.
What Businesses Use PayLane?
PayLane processes non-cash transactions for online merchants and service providers. The company also processes payments from mail orders and telephone orders. Every merchant account they provide comes with a merchant account, payment gateway and API integration, so merchants can use almost any software platform.
Customer Service
PayLane provides extraordinary customer support. Every merchant has a dedicated consultant who provides personalized services. Several channels of communication help merchants stay informed about their products and services. The company uses its blog and social media platforms like Facebook, LinkedIn and Twitter to stay in contact with its customers. PayLane also provides 24-hour telephone support every day of the week, so merchants can always get the help they need.
Price/Fee Structure
Credit and debit payments processed by this merchant account provider start at .12 euros plus 2-percent commission. Direct debits cost .30 Euros and no commission charge. Online wires cost .05 Euros plus 2 percent for commission. Actual processing fees may vary depending on the type of products and services sold by a merchant and by the credit record of the applicant.
Unique Features of PayLane
PayLane offers genuine transparency, so business owners can build their brands. This means that the name of the business appears on credit card statements, not PayLane. This helps businesses maintain a professional feel while avoiding confusion with the cardholder.
Post Review on Paylane Write Feedback Leave Complaints Ratings for Paylane
Stay or Switch from Paylane To Another Credit Cards Service?
Share your comments about Paylane, complaints, honest opinions, service levels from merchant account Paylane. BBB Reviews for Paylane. Lookup information on Paylane. Is Paylane legit or a scam? Find an alternative solution to Paylane. Have you been Shutoff, Closed, Denied, Cancelled by Paylane? Leave a review for Paylane? Post your experiences with Paylane on Sales Practices, Length of Contract, Hidden Fees, Early Termination Fees, Problems with Paylane, Chargebacks, Paylane Annual Fees, Transaction Rates, Contracts, Contacts, Support, Customer Service for Paylane. Credit Card Processor Providers that have better rates then Paylane. Does Paylane Support High Risk merchants? Post your customer ratings and review of Paylane below.