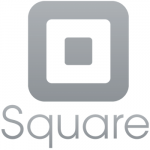 Square is a company that offers merchant credit card services to businesses through a mobile application. The basic idea behind Square is that they aim to provide an easy way for anyone to be able to accept credit card payments. In exchange for a nominal fee, individuals can accept credit card payments and then have the money transferred to their associated bank accounts the next day. If you are in need of a way to accept credit card payments, you should definitely check out Square as one of the options to consider for your merchant account services. They put an emphasis on flexibility and availability to the masses instead of focusing just on big corporate accounts that need to accept credit cards on a regular basis.
What Businesses Use Square?
Square could theoretically be used by any business, but it is an ideal solution for mobile businesses. For example, street vendors, door-to-door salesmen, food trucks, and other professionals could use the Square Up service. With this service, you can get a credit card reader that attaches to your iPhone or Android device. The iPhone credit card reader is free and you can start taking payments almost immediately.
Customer Service
If you read Square reviews online, you're bound to find some satisfied customers. The service has a good track record for customer service and does a solid job providing support. They generally get positive reviews and are generally able to fix most customer service issues right away.
Price/Fee Structure
Square's Price structure is very simple to remember. You pay a flat 2.75 percent on every transaction. You don't have to pay any other fees such as a set up fee or a monthly fee. You just pay the 2.75 percent every time you swipe a card. This is a bit higher than some of the other credit card merchant account services, but it is nice that you don't have to pay any extra fees.
Unique Features of Square
Square has some unique features that you won't find with other merchant account providers. For example, being able to swipe credit cards right on your phone is a nice feature. When someone pays with a credit card, they can also sign the screen on your phone to provide a signature for the transaction. You just have to download an iPhone application to get started using the service.
Post Review on Square Write Feedback Leave Complaints Ratings for Square
Stay or Switch from Square To Another Credit Cards Service?
Share your comments about Square, complaints, honest opinions, service levels from merchant account Square. BBB Reviews for Square. Lookup information on Square. Is Square legit or a scam? Find an alternative solution to Square. Have you been Shutoff, Closed, Denied, Cancelled by Square? Leave a review for Square? Post your experiences with Square on Sales Practices, Length of Contract, Hidden Fees, Early Termination Fees, Problems with Square, Chargebacks, Square Annual Fees, Transaction Rates, Contracts, Contacts, Support, Customer Service for Square. Credit Card Processor Providers that have better rates then Square. Does Square Support High Risk merchants? Post your customer ratings and review of Square below.