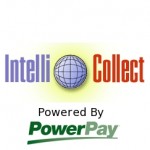 IntelliCollect is a merchant account provider offering merchants a low cost credit card processing alternative. Additionally, IntelliCollect is a registered agent of PowerPay, and is committed to offering the best merchant services, superlative customer service, complete transparency, and the lowest fees and rates on all of its services. Over the last 10 years, the company has listened and addressed merchants' concerns about full disclosure of rates and fees, improved customer service efficiency, lower rates and fees, a streamlined application process, and faster approvals. Merchants have options for quicker funding directly into their accounts. Integrity is important and is why the Better Business Bureau rated IntelliCollect with an A+. The company's motto says it all "Perfect Price, Stellar Service" and it extends to every merchant account.
What Businesses Use IntelliCollect?
IntelliCollect provides affordable credit card processing and other merchant services for small businesses as well as large companies. The types of merchant services are for mail and phone orders, e-commerce, retail businesses, and wireless or mobile accounts. Merchants needing e-checks, electronic credit card and check payment, and point-of-sale check conversion will find these services at competitive rates. Small businesses and other companies requiring payroll processing can use IntelliCollect's direct deposit service. Other convenient services include automated payments, check verification, electronic check recovery, and lockbox or check truncation.
Customer Service
Get answers to questions from customer service representatives who are knowledgeable and helpful. They will address merchant customers' concerns and work to resolve them as efficiently as possible. Customer service can be reached by phone or contact form on IntelliCollect.com.
Price/Fee Structure
A sampling of rates and fees charged for IntelliCollect/PowerPay's credit card and debit card processing are 1.75% retail rate, 2.14% online rate, $.20 fee per qualified transaction, and a surcharge fee of $.10 per non-qualified transaction. Additionally, there are no monthly minimums to meet using this service and there are waived fees for batch and AVS. New accounts receive a full schedule of fees and rates for all merchant services.
Unique Features of IntelliCollect
In addition to low credit card processing fees and other low cost merchant fees and rates, there are no application, set up, termination, or cancellation fees charged. This makes switching to IntelliCollect a risk-free decision and a way for businesses to have premium merchant services for a very competitive price. Perspective merchant account holders will find it convenient and simple to apply online at Intelli-Collect.com.
Post Review on Intellicollect Write Feedback Leave Complaints Ratings for Intellicollect
Stay or Switch from Intellicollect To Another Credit Cards Service?
Share your comments about Intellicollect, complaints, honest opinions, service levels from merchant account Intellicollect. BBB Reviews for Intellicollect. Lookup information on Intellicollect. Is Intellicollect legit or a scam? Find an alternative solution to Intellicollect. Have you been Shutoff, Closed, Denied, Cancelled by Intellicollect? Leave a review for Intellicollect? Post your experiences with Intellicollect on Sales Practices, Length of Contract, Hidden Fees, Early Termination Fees, Problems with Intellicollect, Chargebacks, Intellicollect Annual Fees, Transaction Rates, Contracts, Contacts, Support, Customer Service for Intellicollect. Credit Card Processor Providers that have better rates then Intellicollect. Does Intellicollect Support High Risk merchants? Post your customer ratings and review of Intellicollect below.