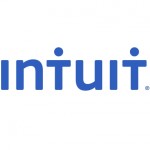 Intuit offers credit card, e-check payment processing and merchant services to business owners and professionals who need to accept online credit card payments and e-checks. Intuit caters to small businesses and professionals in every industry. For professionals and business owners that need the ability to process payments while on the road, Intuit offers a mobile payment processing service called GoPayment. With Intuit GoPayment, business owners and professionals have the ability to accept and process payments via mobile phone anytime of the day or night. Intuit also offers a wide variety of credit card and e-check processing solutions designed for business owners and professionals that need to accept and process credit cards at retail locations, via the Internet, their web store, via invoice and Quickbooks.
What Businesses Use Intuit?
Intuit offers its merchant services and credit card payment solutions to business owners and professions in every industry. The company specifically caters to businesses that need to accept payments in person and online. In addition to offering terminals that merchants can use to accept and process credit card payments at a retail location, Intuit also caters to business owners and professionals that offer professional and personal services, nonprofits, manufacturers and business owners in skilled trade professions.
Customer Service
Intuit offers superior customer service via telephone. Merchants can contact customer service either by calling them directly or using a call me back button on the company's website. Intuit offers superior customer service. In addition to contacting customer service by phone, merchants can also access information and frequently asked questions by using the company's User Support page located directly on the company's website.
Price/Fee Structure
Intuit's price structure is very reasonable. In addition to offering its services with no set up or cancellation fees, the company also offers the first two free months on most of its products. Merchants who want to process payments on the go with GoPayment will also receive a free card reader that is designed to plug directly into a smartphone.
Unique Features of Intuit
Intuit's credit card payment processing services are unique because they allow merchants to process payments quickly online and in person. The company has a credit card payment solution for almost every type of business. In addition to all of the other features, business owners that use QuickBooks will also appreciate having access to a credit card processing solution that works seamlessly with QuickBooks.
For business owners and professionals that are looking for flexibility and advanced credit card payment processing solutions, Intuit is one of the most reasonably priced merchant services on the Internet.
Post Review on Intuit Write Feedback Leave Complaints Ratings for Intuit
Stay or Switch from Intuit To Another Credit Cards Service?
Share your comments about Intuit, complaints, honest opinions, service levels from merchant account Intuit. BBB Reviews for Intuit. Lookup information on Intuit. Is Intuit legit or a scam? Find an alternative solution to Intuit. Have you been Shutoff, Closed, Denied, Cancelled by Intuit? Leave a review for Intuit? Post your experiences with Intuit on Sales Practices, Length of Contract, Hidden Fees, Early Termination Fees, Problems with Intuit, Chargebacks, Intuit Annual Fees, Transaction Rates, Contracts, Contacts, Support, Customer Service for Intuit. Credit Card Processor Providers that have better rates then Intuit. Does Intuit Support High Risk merchants? Post your customer ratings and review of Intuit below.