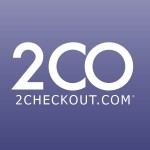 2CheckOut is a credit card processing service that can be used by any business regardless of size. Being able to accept customer credit cards is a vital part of making any business grow, but many business owners are turned off by the high cost of purchasing the equipment necessary to accept their customer's cards. This service provides a way to let your customers pay how they want, while charging your business only a flat rate to process the cards. This service is offered for any website or online retailer. 2CheckOut has no fees beyond the flat rate charged for each transaction. In addition, services are offered in a variety of languages and currencies, making it possible to expand your business to other countries.
What Businesses Use 2CheckOut?
2CheckOut serves a variety of businesses, from small, local companies to multi-national corporations. The service is used as the preferred payment gateway for many companies all over the world. Start-ups and small businesses like to use 2CheckOut because there is no equipment or start-up fees involved. As long as your company has a website, you can use 2CheckOut.
Customer Service
2CheckOut maintains close relationships with their customers. Clients can use the toll free number to call them at any time of the day. Customer service agents are standing by to address any questions or concerns you may have.
Price/Fee Structure
Unlike other merchant account services companies, 2CheckOut uses a flat rate structure to their pricing. This means that businesses can easily calculate their transaction cost per purchase. Currently, merchants are charged 4.5% of the total price of each transaction, plus a 45 cent fee. With no special purchase equipment to purchase, no monthly access or account maintenance charges, predicting and calculating your credit card processing bill is easy to do.
Unique Features of 2CheckOut
Because 2CheckOut specializes in online credit card processing, many of their clients have found that their websites receive more orders after starting business through this company. Unlike other payment processors, 2CheckOut allows clients to pay with a variety of credit cards, as well as make payments in a variety of languages and currencies. This allows businesses to conduct sales internationally, opening their market to people in many countries.
Post Review on 2checkout Write Feedback Leave Complaints Ratings for 2checkout
Stay or Switch from 2checkout To Another Credit Cards Service?
Share your comments about 2checkout, complaints, honest opinions, service levels from merchant account 2checkout. BBB Reviews for 2checkout. Lookup information on 2checkout. Is 2checkout legit or a scam? Find an alternative solution to 2checkout. Have you been Shutoff, Closed, Denied, Cancelled by 2checkout? Leave a review for 2checkout? Post your experiences with 2checkout on Sales Practices, Length of Contract, Hidden Fees, Early Termination Fees, Problems with 2checkout, Chargebacks, 2checkout Annual Fees, Transaction Rates, Contracts, Contacts, Support, Customer Service for 2checkout. Credit Card Processor Providers that have better rates then 2checkout. Does 2checkout Support High Risk merchants? Post your customer ratings and review of 2checkout below.