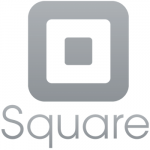 Square is a company that offers merchant credit card services to businesses through a mobile application. The basic idea behind Square is that they aim to provide an easy way for anyone to be able to accept credit card payments. In exchange for a nominal fee, individuals can accept credit card payments and then have the money transferred to their associated bank accounts the next day. If you are in need of a way to accept credit card payments, you should definitely check out Square as one of the options to consider for your merchant account services. They put an emphasis on flexibility and availability to the masses instead of focusing just on big corporate accounts that need to accept credit cards on a regular basis.
What Businesses Use Square?
Square could theoretically be used by any business, but it is an ideal solution for mobile businesses. For example, street vendors, door-to-door salesmen, food trucks, and other professionals could use the Square Up service. With this service, you can get a credit card reader that attaches to your iPhone or Android device. The iPhone credit card reader is free and you can start taking payments almost immediately.
Customer Service
If you read Square reviews online, (more…)