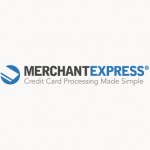 Merchant Express offers merchant account services for various types of businesses including restaurants, e-commerce companies etc. The company offers secure, PCI-compliant networks that connect merchant credit card terminals and Internet gateways to financial networks. Merchant Express provides businesses with transaction processing services that transfer funds from card- and e-check-based transactions to business checking accounts that belong to sellers. With Merchant Express, businesses of all sizes have a chance to accept non-cash payments at low rates.
More than a decade of experience helps Merchant Express cater to the needs of the modern business community. The company owes its excellent reputation for honesty, security and customer service to its principled commitment to customer service and value. A stellar rating from the BBB and thousands of satisfied customers attests to the fact that Merchant Express provides the best services in the industry.
What Businesses Use Merchant Express?
Merchant accounts provided by Merchant Express serve almost all business customers. The company serves customers that include traditional retailers, Internet retailers, business-to-business sellers, non-profit organizations, mobile professionals, restaurants, hotels and small businesses. Businesses that benefit from Merchant Express services even include doctors, plumbers and exterminators.
Customer Service
Merchant Express provides non-stop, 24/7 customer service. This means that business can get the assistance they need at any time of the day or night. Accessible customer service also means that customers can quickly resolve transaction problems, so they can avoid service outages that cause businesses to lose sales.
Price/Fee Structure
Merchant Express offers competitive, no-hassle rates that can save businesses thousands of dollars over short periods. The company has a no-hidden-fee policy and honors the prices it quotes prospective customers.
MerchantExpress.com offers a fee structure that costs less than the average fees charged by the transaction-processing industry. The company posts a 2.27-percent standard discount rate for Internet, mail order and telephone payments, plus a 24-cent transaction fee. Merchant Express charges 1.69 percent plus a 19-cent transaction fee for standard retail transactions. The discount rate for e-checks varies from .99 percent to 1.75 percent plus a 30-cent transaction fee.
Rates for customers may vary depending on the sales volume and credit history of a business, so business owners should call Merchant Express for a personalized quote before signing up for service.
Unique Features of Merchant Express
Merchant Express offers unique opportunities for merchants that can save a lot of money on their payment-processing costs. Other opportunities designed for high-risk merchants make it possible for almost any business to accept credit card payments.
Their special QuickBooks merchant account services allow business customers to process credit card transactions directly from accounting software. A free online virtual terminal or a mini USB-based card read makes sales from a QuickBooks computer fast and easy to process.
Post Review on Merchant Express Write Feedback Leave Complaints Ratings for Merchant Express
Stay or Switch from Merchant Express To Another Credit Cards Service?
Share your comments about Merchant Express, complaints, honest opinions, service levels from merchant account Merchant Express. BBB Reviews for Merchant Express. Lookup information on Merchant Express. Is Merchant Express legit or a scam? Find an alternative solution to Merchant Express. Have you been Shutoff, Closed, Denied, Cancelled by Merchant Express? Leave a review for Merchant Express? Post your experiences with Merchant Express on Sales Practices, Length of Contract, Hidden Fees, Early Termination Fees, Problems with Merchant Express, Chargebacks, Merchant Express Annual Fees, Transaction Rates, Contracts, Contacts, Support, Customer Service for Merchant Express. Credit Card Processor Providers that have better rates then Merchant Express. Does Merchant Express Support High Risk merchants? Post your customer ratings and review of Merchant Express below.