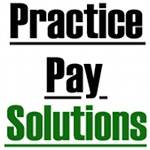 With more than fifteen years of experience under its belt, Practice Pay Solutions knows what it takes to compete and win in the merchant services industry. The company takes pride in its commitment to excellent customer service and has built a reputation for working with its customers toward common goals. Unlike some payment processing companies, Practice Pay Solutions goes beyond its role as a merchant service provider to offer a robust array of services that can help any company reach its full potential. Besides traditional e-commerce and ePayment accounts, this company offers webinars and other training materials that teach principles of business, not how its merchant services products work. The eBuilder service provides important tools businesses need for creating and operating a profitable website.
What Businesses Use Practice Pay Solutions?
Practice Pay is made especially for practicing professionals like coaches, public speakers, trainers and consultants. Despite the company's emphasis on private practices, the company can serve almost any type of small business.
Customer Service
Practice Pay has online training options available on its website that help you learn how to use the system. Videos and documents provide the needed information for customers to successfully accept card-based transactions from their clients. Live support options are also available via e-mail or telephone during business hours.
Price/Fee Structure
Fees for Practice Pay Solutions vary based on the services used. For example, the ePayment service has a Premier plan for businesses that process less than $1,000 per month and a Premier Plus plan for companies that sell more.
The Mobile Pay service has Premier and Premier Plus service levels that each has separate pricing based on monthly or two-year contracts. Before signing a contract, prospective customers should ask for a complete disclosure of all fees, equipment costs and other expenses.
Unique Features of Practice Pay Solutions
Practice Pay Solutions is unique among merchant services providers because it caters to independent practitioners who often work at sites other than their office. However, almost any small business can benefit from the services this company offers.
The unique business development services offered by Practice Pay make it a one-stop shop for building a business rather than just an everyday payment-processing provider.
Post Review on Practice Pay Solutions Write Feedback Leave Complaints Ratings for Practice Pay Solutions
Stay or Switch from Practice Pay Solutions To Another Credit Cards Service?
Share your comments about Practice Pay Solutions, complaints, honest opinions, service levels from merchant account Practice Pay Solutions. BBB Reviews for Practice Pay Solutions. Lookup information on Practice Pay Solutions. Is Practice Pay Solutions legit or a scam? Find an alternative solution to Practice Pay Solutions. Have you been Shutoff, Closed, Denied, Cancelled by Practice Pay Solutions? Leave a review for Practice Pay Solutions? Post your experiences with Practice Pay Solutions on Sales Practices, Length of Contract, Hidden Fees, Early Termination Fees, Problems with Practice Pay Solutions, Chargebacks, Practice Pay Solutions Annual Fees, Transaction Rates, Contracts, Contacts, Support, Customer Service for Practice Pay Solutions. Credit Card Processor Providers that have better rates then Practice Pay Solutions. Does Practice Pay Solutions Support High Risk merchants? Post your customer ratings and review of Practice Pay Solutions below.