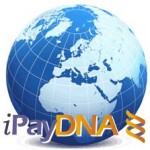 iPayDNA is a payment processing company that stands for more than just processing payments; they also want to excel in the overall way in which they do business, and aren't afraid to try out new technologies and payment methods. Andy Tan and the rest of the management team of iPayDNA care a lot about their employees and growing their business further with the full support from their team. The fact that they decided to do this interview with us with the whole team is the perfect proof that this is a company with nothing but teamplayers.
Who is your target audience in the Merchant Acquiring Business? – Allan, Merchant Acquiring Specialist
We prioritize on targeting high-risk businesses such as pharmacy, replica, tobacco, MP3 and forex. These industries generate more revenue for us than general e-commerce business. At the same time, we are also targeting general e-commerce businesses to increase our processing volume.
How has your company evolved over the last few months? – Allan, Merchant Acquiring Specialist
Our company has seen big improvement on processing volumes over the past 6 months, and we are still growing and improving our processing volume on a monthly basis. We are experiencing a monthly growth of at least 20% on our processing, and our merchant acquiring team is passionate and determined to improve and grow iPayDNA to the next level.
We provide a one-stop payment solution by having various payment options available to merchants ie. credit card, online ebanking, mobile payment, e-wallet/cash voucher payment, electronic check & prepaid card. This will save merchants time and money, as they won't have to go through different channels separately.
We are partnering with various direct banking organizations worldwide that cater for most industries, and at the same time we also provide top-notch merchant and customer support service.
How do you think that the industry will evolve? – Chris, Merchant Acquiring Specialist
The retail industry has seen major changes since physical cash was used for purchasing items via 'brick and mortar', until credit cards took stage. Simultaneously with this growth, the usage of Internet was seen to merge with payments, creating new payment methods like e-checks, e-wallets, and online bank transfers, thus making e-tailing possible. Mobile phones have now also joined the pack, creating a retail environment via mobile web.
At the rate the industry and technology are moving forward, I strongly believe that the shift from 'Brick and Mortar' to 'Click and Mortar' will happen really soon and has already begun to take its place in the global retail market. The 'Click and Mortar' atmosphere for consumers is simple, has all the required information, saves time and money, whilst business owners have the ability to run a 24-7 business and increases customer satisfaction.
What is life in your company like? – Anita, 2nd VP, Operations & Resource
iPayDNA is a challenging and exciting place to work in. All employees are given the chance to prove their capabilities. They are allowed to develop, create, execute, to grow and especially to learn. Each employee gets the chance to undergo different training programs and internal departmental changes to learn and experience new things.
We prioritize what's the best for each of our employees, from basic employee coverage to overseas company trips, appreciation awards and recognitions, and of course incentives!
Every single one of the team members is rewarded, as we believe everyone has played his/her part in achieving the company's goals and objectives. Going to work is something that they look forward to every single day!
Best Merchant Account Credit Card Services in 2023
| Rank | Service | Rating | More Info |
| --- | --- | --- | --- |
| | | | |
| | | | |
| | | | |
| | | | |
| | | | |