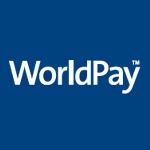 WorldPay offers merchant services globally and is an industry leader in payment processing. As an innovator, the company initiated online payments back in 1993. They have expanded payment services to include face-to-face, mail order and phone transactions. Additionally, the company is working to implement and develop antifraud systems for businesses around the world. Streamline, a European face-to-face card processor, from WorldPay, with over 165 million payment cards in the UK. Presently, the company handles nearly half of all UK's face-to-face transactions. With almost a quarter of a century of service and innovation, the company's approach of experience, flexibility and reliability remains the foundation for meeting customer needs.
What Businesses Use WorldPay?
WorldPay's client base ranges from small retail stores to large multinational companies. Customers receive comprehensive credit card payment processing services for card present, online and non-card present transactions. WorldPay services businesses in the gasoline, restaurant, retail and supermarket sectors. Small businesses require one secure and reliable source for their payment card processing needs. Some features for small businesses are specific products and services, ease of access to funds, strategic partnerships and competitive fees for card processing.
Customer Service
WorldPay has adopted a one-call resolution model as their goal for servicing customers. The company is committed to giving customers the best experience with well-trained customer service representatives. They must complete eight weeks of rigorous classroom training before taking their first call. Customer assistance is available any time of the day or night because the call center is open 24/7/365. In addition to customer service, WorldPay's customers have access to the latest industry information and equipment.
Price/Fee Structure
Credit card payment processing fees for credit and debit card transactions are set at a competitive rate. Card payments processed directly through payment networks do not incur extra fees for WorldPay customers. Because all preferred forms of payment are accepted, customer retention is increased. Cash flow improves with easy reconciliation and next-day deposits.
Unique Features of WorldPay
Companies of every size and type have access to WorldPay's long-standing history of providing payment services for brick and mortar operations, mail order and online businesses. The financial advantages for their customers are controlling cash flow, minimizing fraud risks and offering flexible payment solutions for growing businesses. Although the company's reach is global, it maintains a local knowledge base for businesses.
Post Review on Worldpay Write Feedback Leave Complaints Ratings for Worldpay
Stay or Switch from Worldpay To Another Credit Cards Service?
Share your comments about Worldpay, complaints, honest opinions, service levels from merchant account Worldpay. BBB Reviews for Worldpay. Lookup information on Worldpay. Is Worldpay legit or a scam? Find an alternative solution to Worldpay. Have you been Shutoff, Closed, Denied, Cancelled by Worldpay? Leave a review for Worldpay? Post your experiences with Worldpay on Sales Practices, Length of Contract, Hidden Fees, Early Termination Fees, Problems with Worldpay, Chargebacks, Worldpay Annual Fees, Transaction Rates, Contracts, Contacts, Support, Customer Service for Worldpay. Credit Card Processor Providers that have better rates then Worldpay. Does Worldpay Support High Risk merchants? Post your customer ratings and review of Worldpay below.