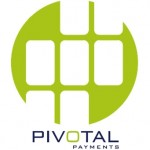 Businesses need to accept credit and debit cards to compete because customers want to have the flexibility of buying what they want without the need to carry cash. Pivotal Payments provides merchant services in the industry, enabling business owners to serve customers quickly and efficiently. Pivotal Payments operates a financial network that provides secure, PCI-compliant services that deduct money from consumer credit cards and transfer it to a merchant account. Business owners receive money from credit card sales after funds settle. Pivotal also handles disputed transactions and chargebacks, so business owners can focus on their mission rather than the details of every sale. The best payment technologies and the best customer service make Pivotal the preferred choice for almost any business.
What Businesses Use Pivotal Payments?
Pivotal Payments serves restaurants, retail stores, specialty shops, franchise business, health-related organizations and lodging businesses. The company also serves catalog businesses and online retailers.
Customer Service
Merchants have access to live customer service every day of the year. This means that merchants will never have problems that keep them from operating. The company also offers fraud prevention assistance and POS support, so businesses have a full-service partner in success.
Price/Fee Structure
Pivotal Payments constantly monitors market fluctuations and adjusts the fees charged to merchants. This way, fees always remain competitive. Business owners and managers should call to find out about current rates. Rates can vary according to the type of business and its credit rating. A separate fee schedule usually applies to MO/TO merchants as well as online retailers. In-store transactions where the customer presents their card for payment usually cost the least to process.
Unique Features of Pivotal Payments
Pivotal can handle merchant loyalty cards, gift cards, e-check payments and other payment types. The company also operates its own rewards program that helps business customers save money while earning special perks. A program that provides business cash advances helps businesses manage their cash flow, pay taxes, and pay for unexpected expenses.
Real time reporting gives business managers a snap shot of their sales and expenses. Reports for deposits, transactions, chargebacks and retrievals provided needed information to guide daily business decisions.
Post Review on Pivotal Payments / Nuvei Write Feedback Leave Complaints Ratings for Pivotal Payments / Nuvei
Stay or Switch from Pivotal Payments / Nuvei To Another Credit Cards Service?
Share your comments about Pivotal Payments / Nuvei, complaints, honest opinions, service levels from merchant account Pivotal Payments / Nuvei. BBB Reviews for Pivotal Payments / Nuvei. Lookup information on Pivotal Payments / Nuvei. Is Pivotal Payments / Nuvei legit or a scam? Find an alternative solution to Pivotal Payments / Nuvei. Have you been Shutoff, Closed, Denied, Cancelled by Pivotal Payments / Nuvei? Leave a review for Pivotal Payments / Nuvei? Post your experiences with Pivotal Payments / Nuvei on Sales Practices, Length of Contract, Hidden Fees, Early Termination Fees, Problems with Pivotal Payments / Nuvei, Chargebacks, Pivotal Payments / Nuvei Annual Fees, Transaction Rates, Contracts, Contacts, Support, Customer Service for Pivotal Payments / Nuvei. Credit Card Processor Providers that have better rates then Pivotal Payments / Nuvei. Does Pivotal Payments / Nuvei Support High Risk merchants? Post your customer ratings and review of Pivotal Payments / Nuvei below.