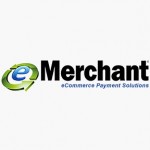 Businesses that only accept cash should contact eMerchant.com today. Valuable e-commerce solutions enable traditional stores to accept credit cards inside their local and online stores. When businesses can accept credit cards, they automatically increase their ability to sell goods and services. As a top-tier service provider, eMerchant is a registered ISO company ready to accept payments through Visa, MasterCard and Discover. The company offers full-service payment processing solutions for traditional, non-traditional and online businesses.
The company provides a variety of credit card terminal options, payment gateways and account options, so almost any business can accept credit cards. Well-trained customer service professionals spend time getting to know every business, so they can recommend the best combination of products and services. When merchants use payment-processing solutions from eMerchant, they enjoy fast transfers of cash from their merchant accounts into their business checking accounts. This speedy delivery of funds improves cash flow, so businesses can pay their bills on time.
What Businesses Use eMerchant?
This company specializes in providing internet merchant accounts, but it also provides credit card processing services for retail stores, professional practices, mobile sellers and other small businesses. Business owners who have experienced rejection from other payment processors often find that specialized high-risk merchant accounts offered by eMerchant make perfect solutions for them.
Unlike some payment processors, eMerchant allows its business customers to make international sales and sales in multiple currencies. This flexibility expands the potential for any online store to expand into new markets.
Customer Service
Customer service options from eMerchant include telephone support, online self-service support and support via online chat and email.
Price/Fee Structure
Businesses that sell different products and have different credit backgrounds pay different prices for credit card processing services. Also, different transactions incur different fees. Recurring billing services, wireless terminals, gateways, POS terminals, and high-risk services all come at different rates. Business owners should contact eMerchant to get a custom rate quote.
Unique Features of eMerchant
As a payment processor, eMerchant.com differentiates itself by offering multiple online payment gateways that can accommodate most online shopping carts. The company also works with multiple banking providers, so businesses can get the best rates for their circumstances. The many choices eMerchant.com offers its customers make it one of the most attractive payment processors in the industry.
Post Review on Emerchant Write Feedback Leave Complaints Ratings for Emerchant
Stay or Switch from Emerchant To Another Credit Cards Service?
Share your comments about Emerchant, complaints, honest opinions, service levels from merchant account Emerchant. BBB Reviews for Emerchant. Lookup information on Emerchant. Is Emerchant legit or a scam? Find an alternative solution to Emerchant. Have you been Shutoff, Closed, Denied, Cancelled by Emerchant? Leave a review for Emerchant? Post your experiences with Emerchant on Sales Practices, Length of Contract, Hidden Fees, Early Termination Fees, Problems with Emerchant, Chargebacks, Emerchant Annual Fees, Transaction Rates, Contracts, Contacts, Support, Customer Service for Emerchant. Credit Card Processor Providers that have better rates then Emerchant. Does Emerchant Support High Risk merchants? Post your customer ratings and review of Emerchant below.