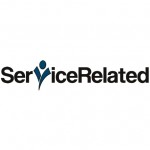 Service Related saves business owners and merchants money because of their relationships with major United States bankcard processors. In addition, there are tools that give customers the opportunity to grow and manage their businesses. An attractive offer for business owners and merchants guarantee low card processing fees and free ServiceRelated.com tools. If a business or merchant does not save money on card processing, Service Related will pay the merchant $500. Use of the customer management tools efficiently keeps track of contacts, customers and vendors. Making use of the sales lead database and the customer relationship management tools help create tailored marketing campaigns. Customers can efficiently analyze business data and lists from the sales lead database and manage their campaigns online with the relationship management tool.
What Businesses Use Service Related?
Service Related offers merchants and businesses many free features. Although features for merchant accounts differ slightly, no accounts have application or setup fees. Other features for accounts are free programming, credit card and payment terminals, payment gateway setups, and wireless credit card terminals.
Service Related merchant accounts fall into four categories with options for meeting specific needs for any account. Retail merchant accounts including restaurants are the most common and have the lowest fees. Typically, this type of account processes over 80% of its transactions face-to-face by terminal or by swipe reader.
Transactions by phone or mail order, MOTO, do not require a face-to-face transaction and often called a "card not present" transaction.
An Internet merchant account utilizes payment gateways for security of transactions completed online.
A wireless merchant account or wireless payment processing has its own cell phone plan, printer and card swipe. The unit may or may not include a signature screen.
Price/Fee Structure
Some examples of fees and rates for retail merchant accounts are a 1.59% credit card and debit rate, $.20 transaction fee and no minimum amounts for transactions. The wireless payment processing rate is 1.59% for credit and debit cards, and a $.25 fee for each transaction. These low fees in combination with the free extra features make Service Related an affordable solution.
Customer Service
Whether business owners and merchants need retail merchant accounts or wireless payment processing, the application process is easy and completed over the phone with the help of knowledgeable staff at Service Related. In addition to exceptional customer service, get free quotes on card processing services, comparisons or questions answered.
Post Review on Service Related Write Feedback Leave Complaints Ratings for Service Related
Stay or Switch from Service Related To Another Credit Cards Service?
Share your comments about Service Related, complaints, honest opinions, service levels from merchant account Service Related. BBB Reviews for Service Related. Lookup information on Service Related. Is Service Related legit or a scam? Find an alternative solution to Service Related. Have you been Shutoff, Closed, Denied, Cancelled by Service Related? Leave a review for Service Related? Post your experiences with Service Related on Sales Practices, Length of Contract, Hidden Fees, Early Termination Fees, Problems with Service Related, Chargebacks, Service Related Annual Fees, Transaction Rates, Contracts, Contacts, Support, Customer Service for Service Related. Credit Card Processor Providers that have better rates then Service Related. Does Service Related Support High Risk merchants? Post your customer ratings and review of Service Related below