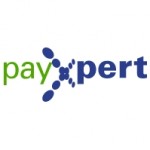 Online payment systems, solutions and merchant accounts offered by PayXpert give businesses the flexibility they need to accept non-cash payments in traditional and virtual settings. PayXpert helps merchants establish banking relationships in other countries, so they can accept international payments. The company provides the payment infrastructure needed to support a variety of computer- and Internet-based systems.
Merchant services from PayXpert help businesses process electronic payments with a minimum amount of risk. Thanks to PayXpert, merchants can accept online payments using a secure payment gateway that features complete shopping cart integration. Security measures such as PCI Level 1 data transmissions, address verification systems and card verification values make card-not-present transactions safer than ever before. Safe transactions translate to low fees that save merchants and shoppers money.
What Businesses Use PayXpert?
PayXpert specializes in online payment processing solutions. The company provides e-wallet services and has an outpayment card scheme linked to e-wallet. Virtual terminals and IVR services expand the ways merchants can accept card-based payments from customers. The service also provides customizable-hosted payment pages.
Merchants can accept Visa, MasterCard, JCB and American Express transactions in more than 166 currencies when they sign up for PayXpert services. Prepaid cards, direct bank transfer and electronic check processing also help businesses meet the needs of shoppers. Recurring billing solutions offered by PayXpert give merchants an easy way to sell subscriptions to websites and other online resources.
Customer Service
PayXpert has web-based resources that support merchants as they use payment-processing services. Merchants can contact PayXpert via telephone to get answers to questions or solutions to service issues. Online guides help online merchants integrate with PayExpert gateways. A fraud prevention department watches over the PayXpert network, so the company can stop abuse before it results in added costs for merchants.
Price/Fee Structure
Merchants interested in using PayXpert services should visit the company website to apply for a merchant account and transaction processing services. Rates can vary depending on the products and services sold by a merchant and the credit history of business owners.
Unique Features of PayXpert
PayXpert offers a special e-ticket service that helps businesses sell admission to trade shows, exhibits and product launches. E-tickets also provide paid access to restricted online features of a website.
Post Review on Payxpert Write Feedback Leave Complaints Ratings for Payxpert
Stay or Switch from Payxpert To Another Credit Cards Service?
Share your comments about Payxpert, complaints, honest opinions, service levels from merchant account Payxpert. BBB Reviews for Payxpert. Lookup information on Payxpert. Is Payxpert legit or a scam? Find an alternative solution to Payxpert. Have you been Shutoff, Closed, Denied, Cancelled by Payxpert? Leave a review for Payxpert? Post your experiences with Payxpert on Sales Practices, Length of Contract, Hidden Fees, Early Termination Fees, Problems with Payxpert, Chargebacks, Payxpert Annual Fees, Transaction Rates, Contracts, Contacts, Support, Customer Service for Payxpert. Credit Card Processor Providers that have better rates then Payxpert. Does Payxpert Support High Risk merchants? Post your customer ratings and review of Payxpert below.