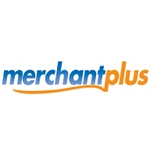 MerchantPlus is the premier provider of Internet, retail and wireless credit card processing services. They offer reliable, secure and affordable merchant accounts and provide excellent support and customer service. For retail clients, their proprietary Navigate gateway is versatile, intuitive and easily navigated by end users and the client's staff. With Authorize.net, a business can establish recurring billing plans for subscription clients for one low monthly price. In addition, the experienced staff at MerchantPlus can provide you with knowledgeable assistance in all aspects of merchant accounts including retail terminals, wireless devices, Internet shopping carts and online payment forms.
What Businesses Use PayPal?
PayPal merchant accounts can be used by both large and small online retailers to allow you to accept credit cards of all types through their service. PayPal can also be used by independent web development companies and others who rely on invoicing for billing clients. PayPal provides several invoice templates that can be created and emailed to clients quickly and easily, taking the hassle out of billing for self-employed business owners. PayPal can also accept currencies from around the world, and convert the amount to American dollars for U.S. businesses looking to open their business to international clients.
Customer Service
PayPal also has twenty-four hour customer service representatives that can assist you with any questions or problems you may have with your account. Customer support can provide help with charge backs and other payment issues, as well as general information about your account. The company also provides automated help on the PayPal website. If you can't find help through the automated system, you will be provided with a web pin that can be used to assist customer support in identifying and solving your problem. Regular PayPal users who have been with the company for a longer period of time are often given status as a preferred customer that ensures you are moved to the front of the line when awaiting help from customer service.
Price/Fee Structure
When using PayPal merchant accounts, you will need to pay any fees associated with the account. Each time a customer sends you a payment through the PayPal service, a small fee is deducted. On average, the fee is 1.9% to 2.9% on the amount sent, plus $0.30 whether receiving a cash payment or a credit card payment. The fees vary depending on the amount of money you receive each money. PayPal merchant accounts can have fees lowered if the amount is over $3,000 a month.
Post Review on Paypal Merchant Services Write Feedback Leave Complaints Ratings for Paypal Merchant Services
Stay or Switch from Paypal Merchant Services To Another Credit Cards Service?
Share your comments about Paypal Merchant Services, complaints, honest opinions, service levels from merchant account Paypal Merchant Services. BBB Reviews for Paypal Merchant Services. Lookup information on Paypal Merchant Services. Is Paypal Merchant Services legit or a scam? Find an alternative solution to Paypal Merchant Services. Have you been Shutoff, Closed, Denied, Cancelled by Paypal Merchant Services? Leave a review for Paypal Merchant Services? Post your experiences with Paypal Merchant Services on Sales Practices, Length of Contract, Hidden Fees, Early Termination Fees, Problems with Paypal Merchant Services, Chargebacks, Paypal Merchant Services Annual Fees, Transaction Rates, Contracts, Contacts, Support, Customer Service for Paypal Merchant Services. Credit Card Processor Providers that have better rates then Paypal Merchant Services. Does Paypal Merchant Services Support High Risk merchants? Post your customer ratings and review of Paypal Merchant Services below.