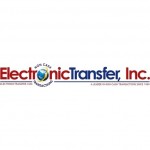 Electronic Transfer offers credit card processing for internet merchants and has been in operation since 1989. It is listed as an accredited business through the Better Business Bureau and offers a variety of products and services including, but not limited to, wireless mobile processing, retail payment solutions and online credit card processing. Additional services for approved merchants also include 24 hour customer support and free fraud screening. As a PCI compliant company, Electronic Transfer meets the standards of the Security Standards Council for credit card security, and with a 98 percent approval rate, most applicants are approved to open a merchant account. There are no costs associated with the application or set up. Electronic Transfer makes it possible for online merchants to accept major credit cards in their businesses.
What Businesses Use Electronic Transfer?
Any merchant can use this service. Retail, wholesale, services or any other online business can utilize the programs offered by Electronic Transfer. Mobile processing is available for merchants who need to complete transactions on the road, as well as retail merchant processing for clients in brick and mortar stores. Internet only merchants have the ability to process payments through an online portal, without the need to have a credit card present.
Customer Service
Technical support is available 24 hours a day for both merchant and gateway services. Contact is available through telephone, mail, fax, email or by filling out an online form available on their website. For common questions, ElectronicTransfer.com does offer a FAQ's page on their website but if customers need to speak with an agent a toll free number is available.
Price/Fee Structure
Electronic Transfer offers many free services, including credit card processing software, batch processing and programming charges. Transaction fees run $.25-.29 per transaction and statement fees are $10.00 per month. Internet Gateway fees are $10.00 per month and the retail discount rate is 1.69 percent through 1.75 percent. Merchants need to fill out an application to determine what rates will be applied to them.
Unique Features of Electronic Transfer
Electronic Transfer has made it possible for merchants to use iPhones to process credit cards, making it convenient to take electronic payments almost anywhere, and relieving the cost of having to purchase additional terminals. Also unique is the free electronic billing and invoicing software option used for recurring billing in non-profit organizations, making it simple to charge credit cards and take donations on a monthly basis.
Post Review on Electronic Transfer Write Feedback Leave Complaints Ratings for Electronic Transfer
Stay or Switch from Electronic Transfer To Another Credit Cards Service?
Share your comments about Electronic Transfer, complaints, honest opinions, service levels from merchant account Electronic Transfer. BBB Reviews for Electronic Transfer. Lookup information on Electronic Transfer. Is Electronic Transfer legit or a scam? Find an alternative solution to Electronic Transfer. Have you been Shutoff, Closed, Denied, Cancelled by Electronic Transfer? Leave a review for Electronic Transfer? Post your experiences with Electronic Transfer on Sales Practices, Length of Contract, Hidden Fees, Early Termination Fees, Problems with Electronic Transfer, Chargebacks, Electronic Transfer Annual Fees, Transaction Rates, Contracts, Contacts, Support, Customer Service for Electronic Transfer. Credit Card Processor Providers that have better rates then Electronic Transfer. Does Electronic Transfer Support High Risk merchants? Post your customer ratings and review of Electronic Transfer below.