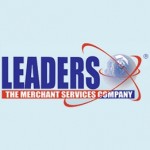 Leaders Merchant Services offers merchant accounts and payment processing solutions for various businesses around the country. This growing company has quickly gained a reputation in the marketplace as an efficient and affordable payment processor that offers outstanding services at reasonable rates. Business customers face no out-of-pocket costs to start accepting credit card payments. Leaders gives businesses the choice between card-present and card-not-present transactions, so stores can accept online payments, payments by phone and in-store payments. Leaders also offers options such as business cash advances to qualified customers.
Businesses have confidence in Leaders because it has one of the most aggressive fraud-prevention departments in the nation. This aggressiveness keeps chargeback rates low, reducing overall costs to merchants. A thirty-day trial offer makes services from Leaders available to merchants who want to try the service risk-free.
What Businesses Use Leaders Merchant Services?
Leaders serves specializes in serving businesses of all sizes. Many small businesses find this company appealing because of its low processing fees, low out-of-pocket costs and cash advance options.
Customer Service
Customers can call Leaders directly for customer service. Online support options include a web-based service and request forms providing one of the best customer service operations in the industry.
Price/Fee Structure
Rates for transaction processing depend (more…)