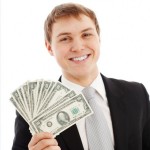 Running an ebusiness means a lot of work, little free time and many different problems to cope with. Quite often online payments turn out to be one of most difficult issues for merchants. And this cannot be avoided if you want to sell anything – allowing to make a payment is obviously a must. Additionally, merchants may get confused when choosing a payment processor, because many tend to present the subject differently. This is a result of the subject's complicity – payment processors want to simplify it for merchants, but they usually do this differently.
Apart from technical issues, features and other perks, the most important thing is to understand two most popular payment models from the business point of view. If you want to accept online payments, credit and debits cards will surely be an important part of it. And in order to be able to accept such payments, a merchant account is always needed.
There are two most popular solutions here – a business can either get its own merchant account or use a payment provider's one. Usually it's a bit more difficult to get a very own merchant account from an acquirer and this process may last for 2 or 3 weeks. A business owner usually has to convince the acquiring bank that they're no high-risk and won't generate frauds nor too much chargebacks. This is strongly related to the business type, also having a payment processing history is usually helpful.
Dedicated Merchant Account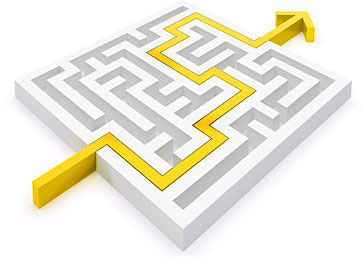 For those, who do not want to go through all this, there's another solution. A payment provider may get a merchant account for himself and allow his clients (meaning ebusinesses) to use it. This way the payment provider does all the convincing and completing formalities, and can set his own requirements for ebusinesses. Those are usually more liberal, allowing merchants to start accepting payments quicker. Some providers allow even to accept payments right away and do the verification later (they just don't pay out until verifying the client).
Aggregated Accounts
Though the names do not illustrate those models, the first one is called PSP, and the second one is known as IPSP. The IPSP seems easier so far and maybe that's why we may expect that the PSP model gives more possibilities. Actually, from the technical point of view, both models should be more or less comparable. However, this depends on the payment provider and usually PSPs offer more features, like API integration, transaction descriptors etc. (though more and more IPSPs show up, offering easy and flexible payments).
What's most important for business owners is that having a merchant account is more forward-looking than using a payment provider's one. If a merchant would ever like to change their payment gateway, they can keep the merchant account and just switch to another provider. Furthermore, if they like to change the acquiring bank, they can stay with the payment gateway and open a new merchant account elsewhere – and it should be a lot easier, since they have some processing history already. On the other hand, if a merchant wants to change their IPSP, they have to go through the whole registration process with another provider from the very beginning. It's surely better to switch to a PSP, when one has some payment processing history (though you still have to watch out, for example some acquirers do not accept PayPal payment history).
What to Choose?
It's mainly a matter of the merchant's potential and perspective whether to choose a PSP or an IPSP. If they want to develop, build a brand, conquer new markets etc., it's surely better to choose a PSP. It's an investment, a merchant starts to be recognizable for card associations, they can negotiate fees and other terms of cooperation. On the other hand, IPSPs are a reasonable solution for startups or businesses that will remain rather small. A merchant has to be aware of the fact that they remain anonymous for card associations this way – they see only the payment processor, who's the merchant account's owner. Dedicated merchant account and aggregated account offered by online payment provider PayLane for example work great with small businesses since they have lots of experience in working with small, but growing companies.
Best Merchant Account Credit Card Services in 2023
| Rank | Service | Rating | More Info |
| --- | --- | --- | --- |
| | | | |
| | | | |
| | | | |
| | | | |
| | | | |