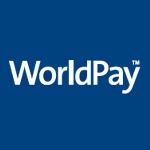 WorldPay offers merchant services globally and is an industry leader in payment processing. As an innovator, the company initiated online payments back in 1993. They have expanded payment services to include face-to-face, mail order and phone transactions. Additionally, the company is working to implement and develop antifraud systems for businesses around the world. Streamline, a European face-to-face card processor, from WorldPay, with over 165 million payment cards in the UK. Presently, the company handles nearly half of all UK's face-to-face transactions. With almost a quarter of a century of service and innovation, the company's approach of experience, flexibility and reliability remains the foundation for meeting customer needs.
What Businesses Use WorldPay?
WorldPay's client base ranges from small retail stores to large multinational companies. Customers receive comprehensive credit card payment processing services for card present, online and non-card present transactions. WorldPay services businesses in the gasoline, restaurant, retail and supermarket sectors. Small businesses require one secure and reliable source for their payment card processing needs. Some features for small businesses are specific products and services, ease of access to funds, strategic partnerships and competitive fees for card processing.
Customer Service
WorldPay has adopted a one-call resolution model as their goal for servicing customers. The company is committed to (more…)