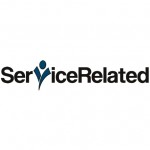 Service Related saves business owners and merchants money because of their relationships with major United States bankcard processors. In addition, there are tools that give customers the opportunity to grow and manage their businesses. An attractive offer for business owners and merchants guarantee low card processing fees and free ServiceRelated.com tools. If a business or merchant does not save money on card processing, Service Related will pay the merchant $500. Use of the customer management tools efficiently keeps track of contacts, customers and vendors. Making use of the sales lead database and the customer relationship management tools help create tailored marketing campaigns. Customers can efficiently analyze business data and lists from the sales lead database and manage their campaigns online with the relationship management tool.
What Businesses Use Service Related?
Service Related offers merchants and businesses many free features. Although features for merchant accounts differ slightly, no accounts have application or setup fees. Other features for accounts are free programming, credit card and payment terminals, payment gateway setups, and wireless credit card terminals.
Service Related merchant accounts fall into four categories with options for meeting specific needs for any account. Retail merchant accounts including restaurants are the most common and (more…)