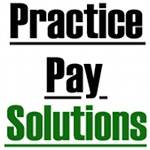 With more than fifteen years of experience under its belt, Practice Pay Solutions knows what it takes to compete and win in the merchant services industry. The company takes pride in its commitment to excellent customer service and has built a reputation for working with its customers toward common goals. Unlike some payment processing companies, Practice Pay Solutions goes beyond its role as a merchant service provider to offer a robust array of services that can help any company reach its full potential. Besides traditional e-commerce and ePayment accounts, this company offers webinars and other training materials that teach principles of business, not how its merchant services products work. The eBuilder service provides important tools businesses need for creating and operating a profitable website.
What Businesses Use Practice Pay Solutions?
Practice Pay is made especially for practicing professionals like coaches, public speakers, trainers and consultants. Despite the company's emphasis on private practices, the company can serve almost any type of small business.
Customer Service
Practice Pay has online training options available on its website that help you learn how to use the system. Videos and documents provide the needed information for customers to successfully accept card-based transactions from their clients. Live support options (more…)