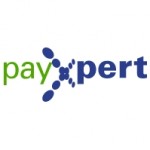 Online payment systems, solutions and merchant accounts offered by PayXpert give businesses the flexibility they need to accept non-cash payments in traditional and virtual settings. PayXpert helps merchants establish banking relationships in other countries, so they can accept international payments. The company provides the payment infrastructure needed to support a variety of computer- and Internet-based systems.
Merchant services from PayXpert help businesses process electronic payments with a minimum amount of risk. Thanks to PayXpert, merchants can accept online payments using a secure payment gateway that features complete shopping cart integration. Security measures such as PCI Level 1 data transmissions, address verification systems and card verification values make card-not-present transactions safer than ever before. Safe transactions translate to low fees that save merchants and shoppers money.
What Businesses Use PayXpert?
PayXpert specializes in online payment processing solutions. The company provides e-wallet services and has an outpayment card scheme linked to e-wallet. Virtual terminals and IVR services expand the ways merchants can accept card-based payments from customers. The service also provides customizable-hosted payment pages.
Merchants can accept Visa, MasterCard, JCB and American Express transactions in more than 166 currencies when they sign up for PayXpert services. Prepaid cards, direct bank transfer and electronic check processing (more…)