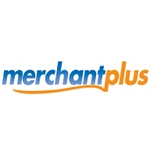 MerchantPlus is the premier provider of Internet, retail and wireless credit card processing services. They offer reliable, secure and affordable merchant accounts and provide excellent support and customer service. For retail clients, their proprietary Navigate gateway is versatile, intuitive and easily navigated by end users and the client's staff. With Authorize.net, a business can establish recurring billing plans for subscription clients for one low monthly price. In addition, the experienced staff at MerchantPlus can provide you with knowledgeable assistance in all aspects of merchant accounts including retail terminals, wireless devices, Internet shopping carts and online payment forms.
What Businesses Use PayPal?
PayPal merchant accounts can be used by both large and small online retailers to allow you to accept credit cards of all types through their service. PayPal can also be used by independent web development companies and others who rely on invoicing for billing clients. PayPal provides several invoice templates that can be created and emailed to clients quickly and easily, taking the hassle out of billing for self-employed business owners. PayPal can also accept currencies from around the world, and convert the amount to American dollars for U.S. businesses looking to open their business to international clients.
Customer Service
PayPal also has twenty-four (more…)