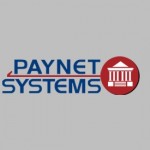 Paynet Systems is a credit card processing service that makes it possible for any business to accept credit and debit card payments. This particular company puts an emphasis on being competitive with some of the larger companies in the credit card processing industry. They offer good fees for transactions run through their credit card processing terminals. In fact, they say that if they can't beat the rate that you're currently getting from your processing company, they will pay you $200 in cash. They've been in business since 1999 and they are located in Alpharetta, Georgia. They are associated with Wells Fargo Bank and they provide credit card processing to companies both big and small. Paynet is definitely an option to consider for most business owners.
What Businesses Use Paynet Systems?
Paynet Systems' services can be used by any type of business that needs to accept credit or debit cards. However, it is perfect for small businesses because you don't need to have a minimum number of transactions per month. Regardless of how many transactions you have, you still pay the same monthly fee for having an account.
Customer Service
Paynet Systems has pretty good customer service for this industry. They have a B- rating (more…)