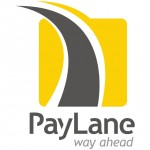 PayLane offers more than just outstanding online payment processing services. The company offers solutions that help businesses sell more products and services to more customers. PayLane enables merchants to accept payments from all popular credit cards as well as alternate payment forms such as PayPal through a convenient, unified platform. Recurring payments, MOTO payments and payments using multiple currencies all become possibilities for merchants who sign up with PayLane.
This merchant services company has the official status as a registered partner and operates a secure, PCI-compliant network. The company undergoes annual reviews by an independent auditor, so merchants can always have the assurance of secure payment transactions. PayLane helps streamline the payment process, so merchants can receive payments almost as easily as customers can make payments. They want to amaze merchants with a high level of service quality and reliability.
What Businesses Use PayLane?
PayLane processes non-cash transactions for online merchants and service providers. The company also processes payments from mail orders and telephone orders. Every merchant account they provide comes with a merchant account, payment gateway and API integration, so merchants can use almost any software platform.
Customer Service
PayLane provides extraordinary customer support. Every merchant has a dedicated consultant (more…)