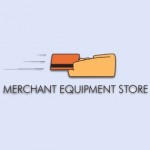 Merchant account services provided by Merchant Equipment Store (MerchantEquip.com) empower businesses and organizations to accept credit card, e-check and gift card payments. Modern shoppers often do not carry cash, but carry credit and debit cards instead. This trend puts cash-only businesses at a disadvantage, but MerchantEquip.com can help. Merchant accounts, transaction processing services and credit card processing equipment from Merchant Equipment Store outfit businesses with everything they need to accept non-cash payments.
Although the Merchant Equipment Store offers low prices on wireless terminals and other credit card processing equipment, the company also provides low prices on industry-leading transaction processing services. Since 1997, businesses have trusted MerchantEquip.com as a partner in the effort to build sales and profitability. A policy of customer service excellence and open fee disclosures makes this company a preferred choice for businesses around the country.
What Businesses Use Merchant Equipment Store?
MerchantEquip.com provides services for restaurants, retail stores, online retailers, mobile businesses, government, B2B and non-profit businesses and organizations. Professional sales consultants working for MerchantEquip.com have the flexibility to create custom packages that meet the needs of every customer. This service provider can even provide support for offshore and international credit card transactions.
MerchantEquip.com uses PCI compliant (more…)