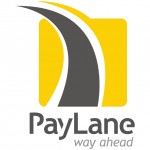 VS
A merchant account provider gives business owners the ability to accept credit card payments, wire transfers, debit accounts, and other forms of payment in both traditional and e-commerce retail settings. Business owners have a number of options when searching for a merchant account provider. It is wise for clients to do a merchant account comparison between providers to help decide what is best for their business. Charge.com and PayLane.com are two such services and business owners have a lot to decide upon when comparing these providers.
Charge.com Offers Limited Types of Payments for all Types of Business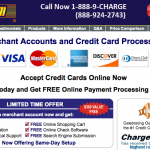 Charge.com is a United States-based merchant account provider. It is good for small to mid-size businesses. Charge.com accepts credit card payments for e-commerce websites, as well as for traditional businesses, like retail stores and restaurants. It offers free, 24-hour live customer support, no cancellation fees to cancel a contract, and new customers can apply and get approved online for a Charge.com account. In addition to its merchant services, Charge.com offers a number of free services– like shopping cart icons for client websites, free search engine software, and no-cost setup fees. Charge.com is generally good for businesses that do not have a lot of liquid cash flow and start-up money. Fees start at varying prices and are based on the client's transaction volume. Payments accepted include Visa, MasterCard, American Express, Discover, and Diner's Club. A drawback, however, is that Charge.com is not accredited by the Better Business Bureau (BBB).
PayLane.com Suited for E-Commerce Clients Looking for Large Variety of Payment Options
PayLane.com is a European-based merchant account service. It is good for e-commerce clients and clients that need payments by mail and phone orders. It does not support traditional retail stores and restaurants. PayLane.com clients can expect 24-hour telephone support and updates by PayLane through social media like Twitter and Facebook. A perk to business owners is that the name of the transaction will be that of the client's business, not "PayLane", to allow clients to build their branding. Payments accepted include Visa, MasterCard, Discover, PayPal, and a number of wire transfer agencies and European-based bank debit cards. Fees start at .12 euros plus, a commission fee of 2% per transaction.
Do Your Homework and Compare
Because of the differences in services offered, it is clear that doing a merchant account comparison is important for business owners. Charge.com and PayLane.com are just two of the many merchant account providers available to clients. A thorough comparison will ensure that business owners get all of the services that they and their customers need.
Best Merchant Account Credit Card Services in 2023
| Rank | Service | Rating | More Info |
| --- | --- | --- | --- |
| | | | |
| | | | |
| | | | |
| | | | |
| | | | |