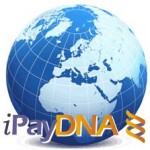 iPayDNA is a payment processing company that stands for more than just processing payments; they also want to excel in the overall way in which they do business, and aren't afraid to try out new technologies and payment methods. Andy Tan and the rest of the management team of iPayDNA care a lot about their employees and growing their business further with the full support from their team. The fact that they decided to do this interview with us with the whole team is the perfect proof that this is a company with nothing but teamplayers.
Who is your target audience in the Merchant Acquiring Business? – Allan, Merchant Acquiring Specialist
We prioritize on targeting high-risk businesses such as pharmacy, replica, tobacco, MP3 and forex. These industries generate more revenue for us than general e-commerce business. At the same time, we are also targeting general e-commerce businesses to increase our processing volume.
How has your company evolved over the last few months? – Allan, Merchant Acquiring Specialist
Our company has seen big improvement on processing volumes over the past 6 months, and we are still growing and improving our processing volume on a monthly basis. We are (more…)