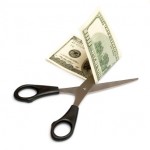 Merchant account services are a wonderful way of building your business. By accepting credit cards, you open up a whole new path for customers to buy your product or services. However, costs from merchant services can run high, therefore diminishing the profits from your sales. There are ways to sign up for an array of benefits from your merchant service account, and the cost can be free or nominal.
Free Services are the Best
At Charge.com, online acceptance of credit cards is offered for free. Included in the setup are these free perks: setup, tech support, application, software for the shopping cart, software for an internet check and submission to search engines. Moreover, they will send a terminal for credit card processing that is web based for manual processing. With the benefits totaled, a substantial savings of $395 is possible. That is quite a savings and should be considered when searching for merchant account services. Included in this setup is acceptance of Visa, MasterCard, American Express and Discover.
Shop Around to Find Lower Cost Equipment
With many options available, one should explore different types of processing systems and find the best one for their particular business. Do not lease a machine, as that can end up being extremely expensive.
Watch Out for "Discount Fees"
Additional fees can be costly, and often a company will charge a lower percentage, yet add on other additional fees.
Sign a Contract? – No Way!
With a signed contract, you are committed to stay with that processing company. Fees can be raised and services undependable, and you will not be able to change companies without a large fee for cancellation.
Avoid Termination Fees and Reprogramming Fees Like the Plague
It is apparent that some processing companies may want termination of their services in order to receive a nice fee from you, instead of providing the best possible service. The Termination Fee may be the most profitable of all their fees for merchant processing.
Finding a company that services your particular needs and reduces your costs is a challenge; however, a good merchant-processing provider will explain the differences between equipment and accounts and thus save you money. Two such companies are Charge.com and Merchant Warehouse. Start your search, and you may find a way to save on costs and get the best service from your merchant account services.
Best Merchant Account Credit Card Services in 2023
| Rank | Service | Rating | More Info |
| --- | --- | --- | --- |
| | | | |
| | | | |
| | | | |
| | | | |
| | | | |