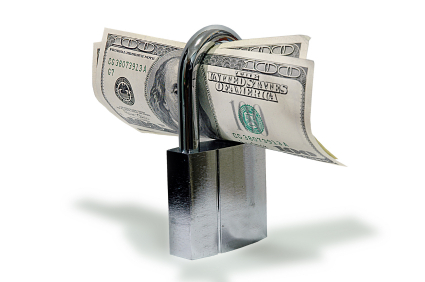 A merchant account allows a businessperson to accept payment for goods or services by credit cards. Three types account are available for the merchant to establish. For businesses that do not charge on the spot such as a restaurant or department store a "Retail merchant" account will probably be started. A "MOTO" account is where consumers will buy a product over the phone and the merchant will enter the credit card information manually into a fax or computer. The final account type is the "Internet" account whereby a consumer will buy a service usually computer related and enter his credit card information by himself. Although merchant accounts are very convenient to the merchant as well as the provider there are three plagues which may occasionally occur.
What's the Hold Up?
A merchant account hold is the lesser of the three evils. It is where the service provider will no longer accept new credit card payment requests and open authorizations may or may not be paid for an undisclosed amount of time. This will usually happen if the merchant is thought to be using the account fraudulently or his account looks suspicious. When signing the agreement with the account provider there are certain regulations which must be adhered to and if not the account will probably be put on hold until the merchant bank makes a decision to withdraw the hold or incur further sanctions.
Sales are Up, But Not My Cashflow
A merchant account freeze is particularly frustrating to the merchant because it usually happens when the business escalates to a higher amount of sales then normal. Although this is the goal of a successful businessperson it will cause red flags to appear on your account and incoming payments may be frozen. The merchant account bank needs to know when business starts to increase by significant amounts or it may decide to think of fraud. One of the more common mistakes that can cause the flags to start showing up is if the businessperson is selling diversified products or services that were not listed on the application.
Sorry, We Accept Cash Only
A merchant account termination means exactly that and more. Unfortunately for most businesses the termination could most likely have been avoided by staying proactive. Monitoring sales that are out of the norm and when noticing possible glitches or potential problems communication with the merchant account bank will probably take care of the problem before it develops.
Best Merchant Account Credit Card Services in 2023
| Rank | Service | Rating | More Info |
| --- | --- | --- | --- |
| | | | |
| | | | |
| | | | |
| | | | |
| | | | |