Merchant Account Comparison: ProPay vs Electronic Transfer
Most business owners require having efficient and convenient means of transacting in the credit market. This necessitates the need to have credit cards, which have a number of responsibilities and fees that ought to be undertaken. Companies that offer credit card processing services have tight security measures put in place for the customers' personal information so as to prevent any fraud or theft associated with credit transactions.
Companies that facilitate these services also strive hard to ensure that they make appropriate profits from the fees paid by the customers and at the same guarantees high quality services that commensurate with the charges incurred. This article will succinctly explain the difference that exists between ProPay and Electronic Transfer's services.
ProPay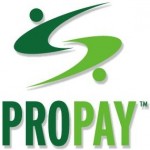 There is little that people know about the ProPay wireless mobile processing and electronic transfer. ProPay works in a quite unique way whereby it ensures that all owners of small enterprises have their credit card transactions done in the most convenient manner. Business people are now able to do their transactions with minimal hassles using ProPay mobile processing by only signing up an account with this service provider. The whole process of registering for an (more…)