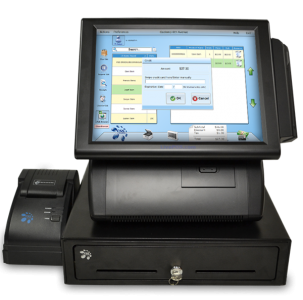 In a society where new innovations are marketed daily, it only seems expected that the manner in which items and technology are purchased would also be transforming. This is true in point of sale equipment. Point of sale, quite simply, is just that; it is the location that a sales transaction takes place, most commonly a checkout lane. Cash registers typically track and calculate transactions with software available to integrate several store locations together into a single system for easier account tracking. As high tech as this sounds, even this software technology has become outdated with the discovery of cloud point of sale solutions.
Just When You Thought You'd Seen It All
Now available online is cloud based point of sale, which has the same capabilities as a traditional point of sale system with less overhead, expense and hassle. The only requirements to access its features are an up to date computer compatible with LivePOS.com's system. A simple sign up will give you quick access to updates involving your business's financials that are completed for you automatically, and, best of all, there is no lengthy set up process.
What Can Go Wrong?
We are all concerned with the "what if's" in life. (more…)