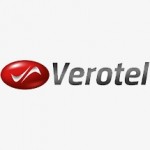 Verotel is an international company with headquarters in Amsterdam and free worldwide sales support. The European Union awarded Verotel with official Payment Institute status, marking them as the first high-risk payment processor to receive a PSD license. In addition to credit cards, Verotel merchants accepts online US checks, direct debit for European customers and predetermined flat fees that are charged to the customer's phone bills (for US and European customers).
An Internet Payment Service Provider (IPSP) since 1998, Verotel is an online credit card payment processing service used by over 50,000 businesses. Their company specializes in high-risk payments and is fully PCI compliant and capable of processing all major credit cards. All transactions are made on pages encrypted with Secure Socket Layer (SSL) technology and verified with their state-of-the-art Verotel Veronica anti-fraud system.
What Businesses Use Verotel?
Verotel specializes in services for high risk and international businesses. With offices in several different countries, they are capable of facilitating global transactions. Their payout currencies are the US Dollar, Euro and Pound Sterling; they accept numerous other currencies, including the Danish Krone, Swiss Francs and Renminbi.
Interested customers may set up a Verotel adult merchant account. These accounts are specifically designed for industry websites that require (more…)