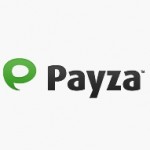 Payza, previously known as AlertPay, is a convenient and secure way to send and receive money worldwide. Individuals can use Personal accounts to send and receive money, as well as shop online. Companies can use Business accounts to manage their business online. This secure payment provider offers services such as corporate disbursements to send out single or mass payments with a single click, shopping cart integration to help simplify e-commerce, and invoicing to request payment from customers.
There are fees for wire transfers, withdrawing funds, currency conversions, and receiving funds. Everything else, including opening an account, is free. Personal Starter accounts are also allowed to receive funds for free. Payza's dedication to security and support mean that clients can have peace of mind when using Payza.
What Businesses Use Payza?
Payza is for companies, small or large, who want to simplify doing business online. Payza's flexible tools help business manage requesting and processing payments, paying employees, and setting up websites for e-commerce. Payza is available in countries globally, allowing businesses to sell their products and services anytime, anywhere.
Customer Service
Payza Customer Support Specialists are available via phone, email, chat, Twitter and Facebook to answer any concerns, from website questions to (more…)