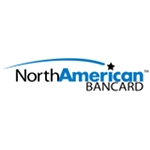 American businesses that need to begin merchant credit card processing can receive several different services from North American Bancard. This merchant service is one of the established service providers in this particular niche and keeps surprising its customers with new features and extra services. North American Bancard gives businesses more than just the ability to take credit cards; when a business opts to obtain the services of this company, they will be able to:
Accept credit cards from their customers Accept checks as if they were credit cards Accept fleet cards Accept wireless payments Accept gift cards Create a loyalty program Take payments online Accept payment by mail or phone Obtain a business cash advance Begin ATM services
North American Bancard is highly technologically advanced, and it makes sure that its clients can receive payments according to the rules of the industry. Business owners will even receive free equipment when they set up their merchant credit card processing with this company.
What Businesses Use North American Bancard?
Several businesses would benefit from being able to accept credit card payments, and North American Bancard is capable of offering their services to all types of companies. The businesses include:
Retail Establishments Restaurants The Petroleum Industry Grocery Stores Businesses that offer services Businesses
(more…)