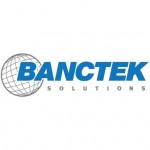 Banctek with its credit card processing services allows businesses to accept credit card payments from shoppers. These services also support debit card and e-check processing, so customers can choose how they want to pay when they shop. Any business that moves from cash-only sales to a model that accepts almost every possible form of payment instantly sells more because more people can buy. Business owners and managers should contact Banctek Solutions today to start their application and to receive a quote.
Credit card processing requires a merchant account that serves as a staging point for money earned through credit card transactions. When buyers enter their credit card numbers online or swipe their cards inside a retail store, Banctek facilitates the transaction. The company transfers funds into a merchant bank account until they settle. Afterwards, Banctek deposits the funds into a business checking account that belongs to the seller.
What Businesses Use Banctek?
Banctek offers credit card processing services to retail stores, online merchants, restaurants and professional businesses. The company offers special packages that include terminal equipment and transaction services that cater to the specific needs of every business customer. Banctek Solutions offers point-of-sale equipment and other (more…)